Behind the Scenes with P&G's Legal Team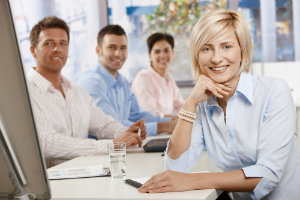 Our legal team spends their days protecting our assets, ensuring we're in compliance and generally defending the business against legal attacks and those who infringe the company's rights and property. Whether they're meeting with clients, listening to their concerns, formulating legal advice or taking necessary action to protect the company's interests, the members of our dedicated legal team remind each other of our department motto: "Do the right thing."
Diversity of Work
P&G has operations in 80 countries and hundreds of products and services provided to the world's consumers. The global and diverse nature of our business provides ample opportunities to grow legal skills throughout your career.
Investment in People
P&G's greatest asset is the knowledge possessed within our employees. Our mission is to attract, hire and retain the best attorneys. We have robust training and mentoring programs to build and leverage this asset.
Indispensable Business Partners
New attorneys take a leadership role early in their career supporting project initiatives and supporting the day-to-day operations of the business. Attorneys rotate through various positions and businesses to grow throughout their career.
Touching Consumers' Lives
Be part of a company that is committed to serving the world's consumers. P&G's purpose is to provide branded products and services of superior quality and value that improve the lives of the world's consumers, now and for generations to come.
If you're looking to begin your legal career or explore internship opportunities available, visit PGCareers.com today.